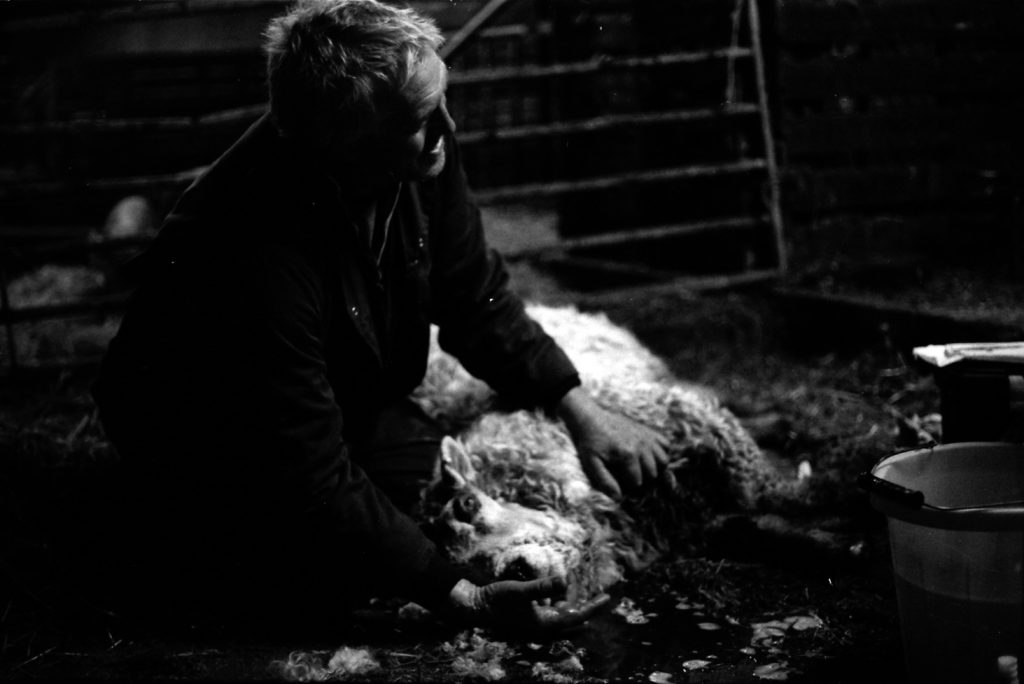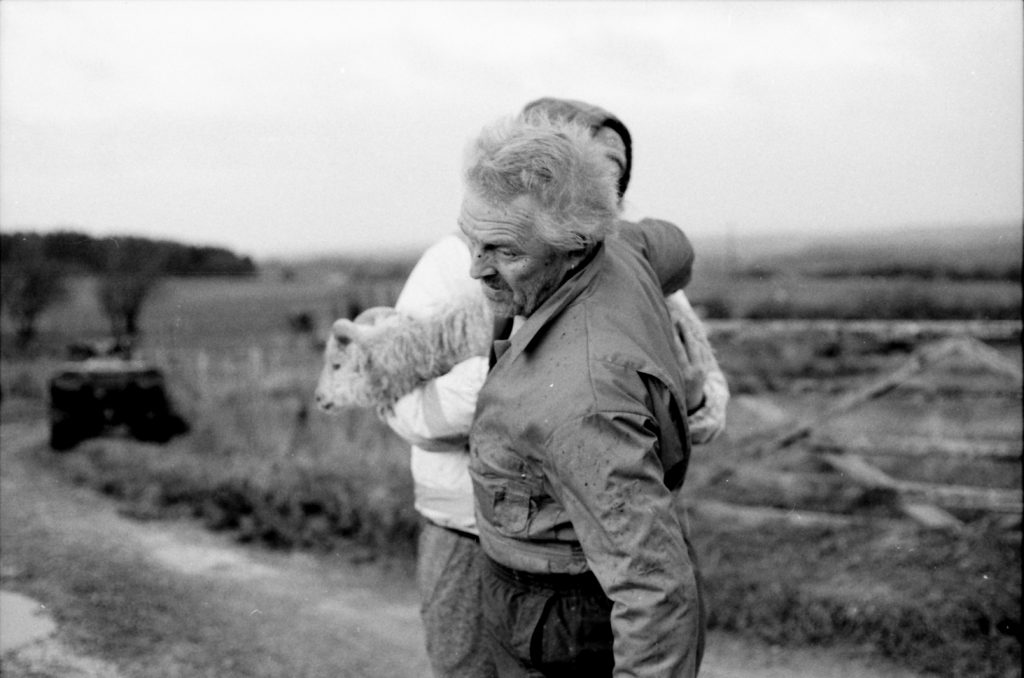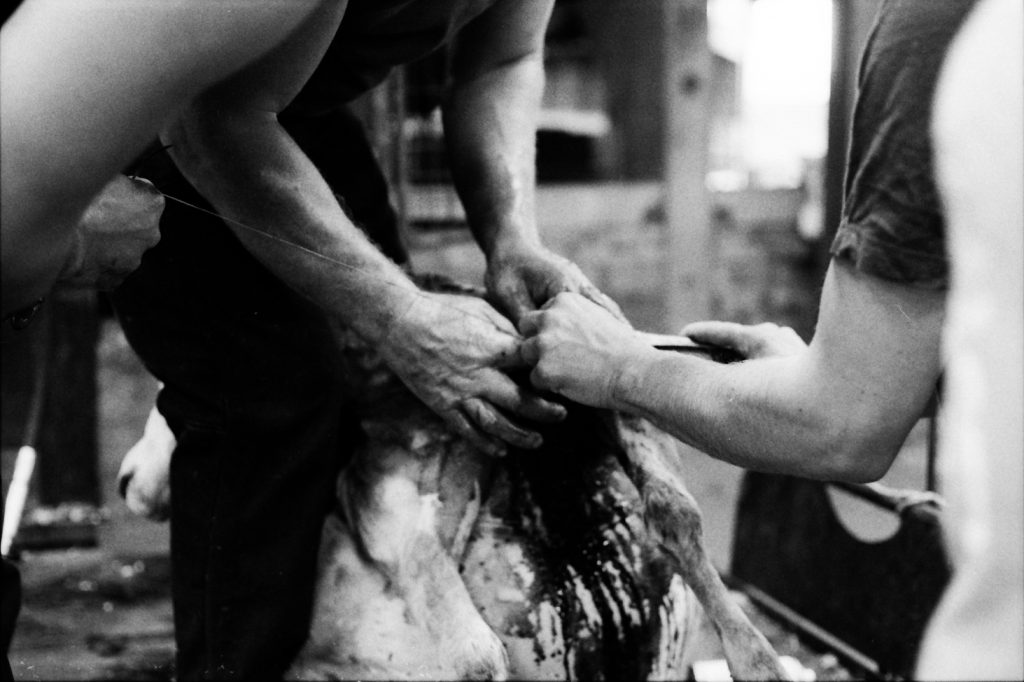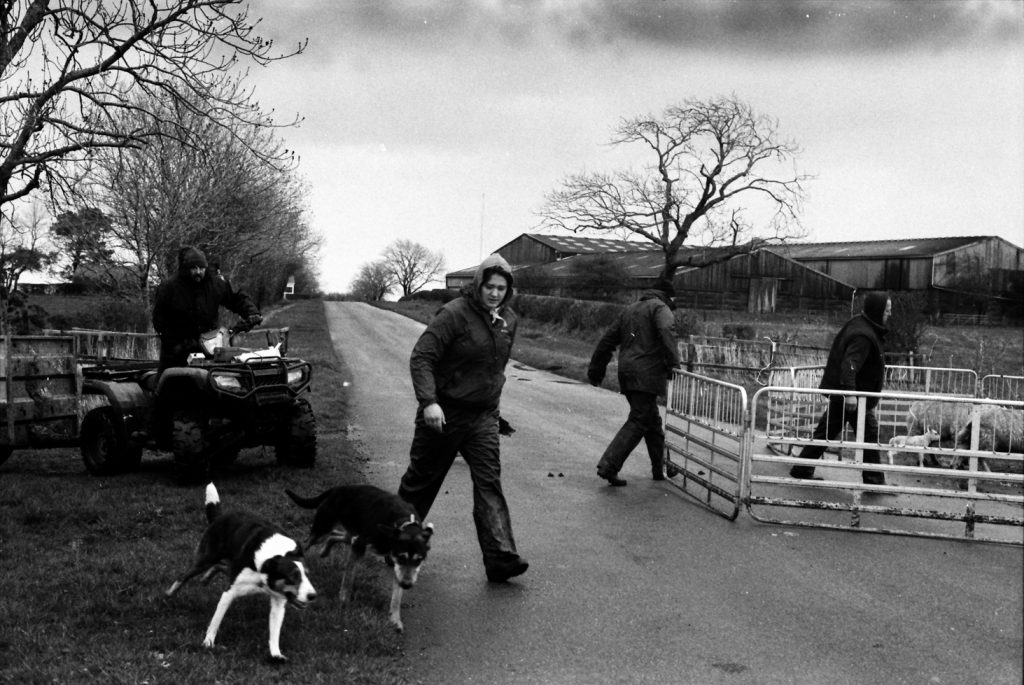 Sheep Farms of West-Cumbria
35mm black and white photographs, 2015 – 2016
Photo series capturing four farms in West Cumbria, including traditional hill-sheep farms and lowland farms. I began the project whilst working on a farm. I felt there was a tendency to romanticise the farming lifestyle. Across Cumbria, shops sell books and postcards painting a picture of an idyllic landscape of spring lambs and sheep grazing in spectacular scenery.
In response, I aimed to create a series which looks at the work behind the scenes; unrelenting physical labour is often repetitive and brutal.
Beginning in October 2015, the project tracks the seasonal events which occur on a farm during the year and includes clipping, sales, lambing, marking, worming and general day to day activities.